Testimonial
Makes reading a bit more of an involved experience, as well as making it easier to keep focused :) - Pander Dander 5/5

Try it, it really works. Reading with this app I can easily read 300 wpm. - Totoniel 5/5

I have been looking for this kind of application for the iPad for a long time. This is a terrific way to read. - Big Voice 5/5

Dial it up to 1200 words per minute and you may be surprised (I was) how quickly you can process a text. - TheCorvusCorax 5/5
Massive Document Support
Import PDF & ePub files, as well as TXT, RTF, DOC, DOCX, AZW (Amazon Kindle) , ODT (OpenDocument) and MOBI documents. All formats are now included with the app!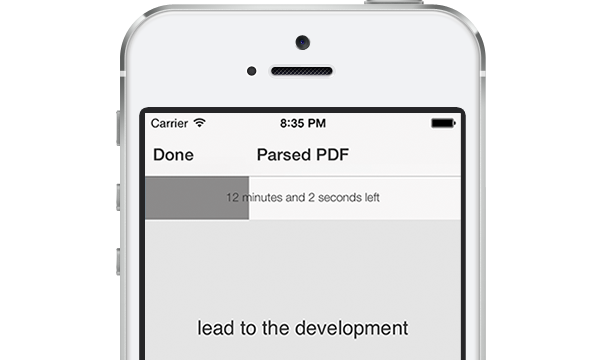 ---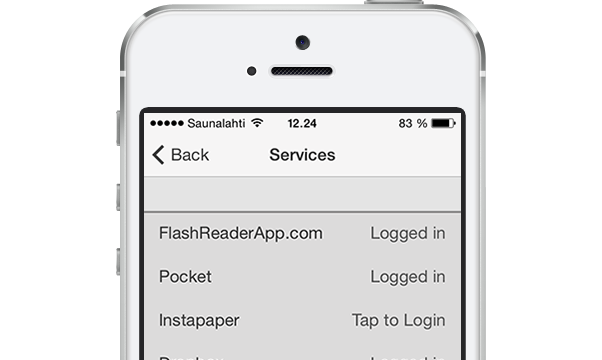 Pocket, Instapaper & Dropbox
Sync your Pocket, Instapaper & Dropbox articles straight to the app.
It doesn't end there
Import virtually anything
Easy importing of various formats, including popular formats such as PDF & ePub.
Built-in Browser
Use the built-in browser to save articles, straight from the web.
Built-in Support
Using the built-in Support-button, you can send a support message directly to us and we can even respond to you, all inside the app.
Customizable
Customize to your heart's content, from the speed and amount of the words to the theme of the app.